Wearing any proper tool belt means more time on task. The tool belt is one of the essential things for the electrician, carpenter and lots of people out there. An individual, who needs to carry the tools for their profession, always opt for the tool belt. But whenever you are going to choose the tool belt, still make sure that you consider a few facts about this. Deciding which tool belt solution is the accurate one for you all depends on the trade or task to be performed. Along with numerous sizes, styles and various specifications on offer from an extensive range of leading brands, one needs to choose the right one.
Important Things to Consider When Choosing Your Tool Belt
One of the significant considerations while going to choose the tool belt is to ensure that the one, which you want is of the high quality and also fit for purpose. This is quite significant that it has the rooms for some essential tools, which you will use on a daily basis along with the variety of pockets as well as compartments so your selected tools can easily be carried around with you while you work. The capacity of the tool belt is also vital if this is quite heavy or bulky to wear it will be uncomfortable and chances are you won't use it.
It actually means that you wasted your money and time as well. You need to choose the belt, which provides a good organization and makes the most of all space and is comfortable and pleasant to wear. So, basically, durability, safety and also suitability are the obvious vital factors. Other considerations when choosing a tool belt are:
Fit and Fine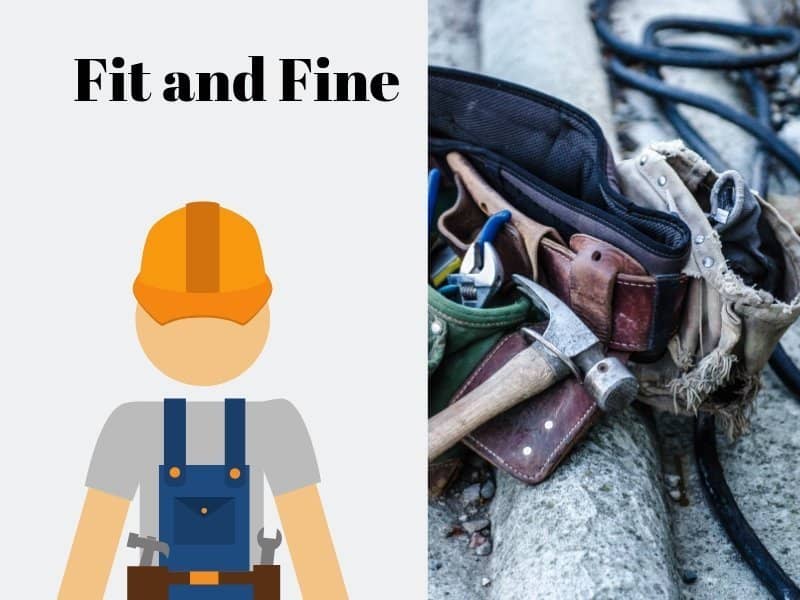 Most of the belts come in numerous sizes, while others claim "one-size-fits-all." If your waist size is below 34 inches, you must not purchase the single-size belts. Basically, always give a trial of the tool belt, whenever you are going to buy it as well. Make sure that whether you are comfortable to wear it or not. You can avoid the tool belts that have fixed Bags. As it contains the more pouches, it is very uncomfortable to wear. While opting for the different tool belt, try to consider a one with enough padding. The tool belts which you thought of purchasing should also able to hold hammers, tapes, pliers etc
Quality and Durability
When you are talking about the quality, all you need is to check the quality of the material like stitching and rivets. As a matter of fact, you can get various kinds of material, and you need to select the best one. Always make sure that you pick up the quality, which comes with better stitching. Checking the durability is also very important. There are tons of tool belts available in the recent marketplace and amongst all, picking up the best one can be a little challenging task. You can also choose branded occidental leather tool belts.
If the quality of the product is good, then there is no doubt that it will be durable. It is also imperative to see that your tool belt has ample pockets so that you can keep the tools organized in it. Evenly spaced straps actually allow the great access to the tools and also faster completion time.
Choose Based on Your Job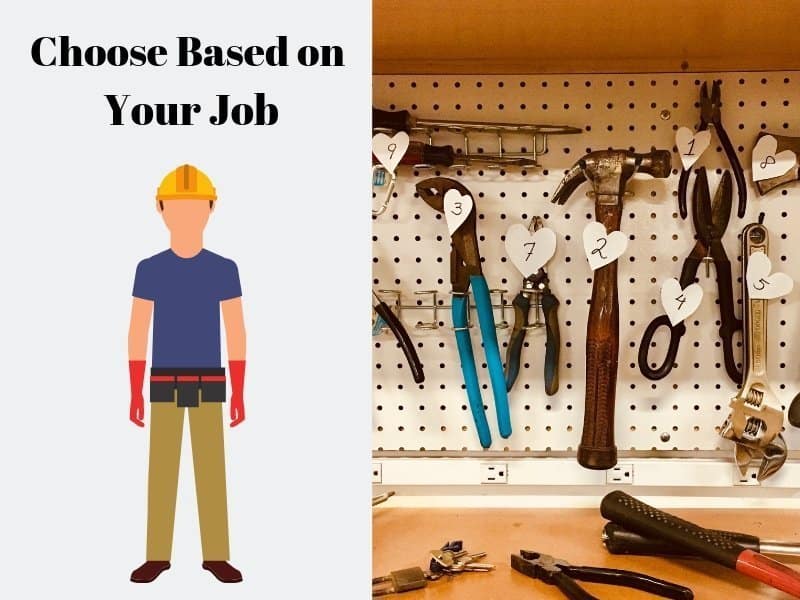 Always find a tool belt, which has the pockets and compartments suited for your specific task. There are multiple tool belts available like an electrician tool belt, hair stylist tool belt, carpenter tool belt and many more. For instance, if you need a marker in your job or construction, they always find a tool belt, which has the market holder, it will be extremely comfortable for you.
Try to figure out which tasks will do most often and then buy the tool belt, which is built around your needs. If your tool belt is too heavy or even too bulky, and you need to use frequently, it will most likely go to waste. Gravitate toward the proper tool belt, which provides the great organization by making the most of its space. Try to pick up a tool belt, which offers each and every individual tool holders inside the largest compartment.
Price
Last but not least, checking the amount of the tool belt is also very important. Basically, you need to research the budget before you go to buy it. You can compare the tool belt's price with others. Whether you are working on your home once in a week or are a full-time contractor, tool belts drastically upsurge the ease of carrying out your job. But always do thorough research before buying a tool belt.