As a pro technician, you're always looking for the right tool belt which is capable enough to keep your valuable tools safe. You may be familiar with those big brands that keep on missing their mark whilst maintaining the final cost of their product in check. Such a product might not be worth going after. Here on this page find details about Toughbuilt tool belt.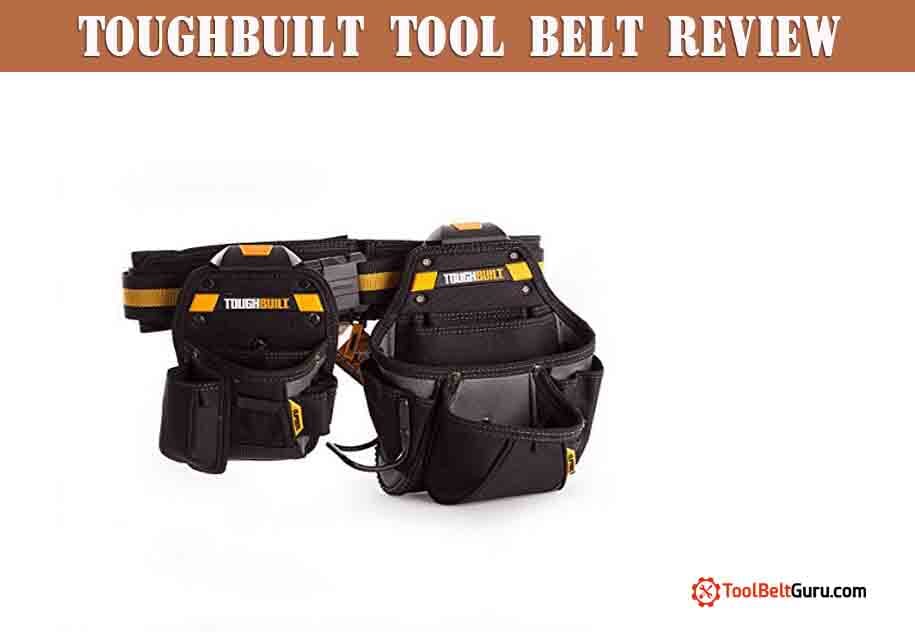 However, the experts at Toughbuilt are known to take great pride in producing each of their products, while ensuring both the performance and value of their product is in check. This may not be applicable to other vendors in the market.
So, without taking too much of your time, let's get going!
Prior to proceeding with our review, we would like to mention who must consider purchasing this tool belt.
Construction Engineer
Construction engineers are likely to greatly benefit from Toughbuilt tool belt. You get plenty of compartments for holding a wide array of tools. Furthermore, the tool belt is quite easy to use and has excellent build quality which sets it apart from the rest.
To make the long story short, we can say that construction workers can reap a number of benefits from using this tool belt. Nonetheless, other technicians can pick this tool belt as well.
Electricians and other Professions
Electricians can find this product as their best friend. Due to the way in which it is manufactured, electricians can safely carry numerous high-end and delicate tools that are a requirement in case you're a busy-bee who's required to deal with all types of tools.
Other professions to consider: plumbers, contractors, framers, and carpenters. Make sure to check best tool belt for an electrician
Our Take on Toughbuilt Tool Belt:
In regards to the features, it is necessary to examine the build quality of the product at first.
The very first thing you notice when you look at this tool belt is its yellow and black color scheme. This is a regular design you find in the construction tool belt industry. Thus, in regards to the aesthetics, there isn't much to keep an eye on, since there is hardly anything, specifically, to take into account here.
Next, we come to the product itself. The tool belt comes with very strong stitching. The product appears very light-weight and sturdy, which makes it an ideal choice for any technician engaged in the fieldwork.
Toughbuilt tool belt also features a rivet reinforcement and 6-layer construction which are equally noteworthy. The buckles in addition to the padding tend to complement the whole belt. Thus, you can expect the tool belt to holds quite well even in the toughest weather conditions. Overall, the tool belt seems comfy and rigid to manage most of your day to day tasks without any trouble.
The tool belt also comes with a total of 36 pockets. They're quite convenient and have a box-like shape. Thus, they offer a minimum sag.
In addition, the hidden construction of the seam comes handy likewise, which makes accessibility quite easy on the whole. Besides, you also get a kickstand that's quite good in improving the overall applications of the product.
Taking into account all the facts listed above, it is safe to assume that Toughbuilt tool belt is a perfect option for technicians who keep busy with their daily work.
Toughbuilt Tool Belt: Key Features
ClipTech pouches with on/off features.
Includes 3 pouches, hubs, and a padded belt.
A dedicated kickstand that keeps your tools away from the ground.
Sturdy six-layer design featuring a powerful hammer loop.
A total of 36 loops and pouches, which include 2 measure clips and a notebook pocket.
Comes with box-like pouches that enhance accessibility.
Capable enough to fit 32-48″ waists (adequate for most technicians). 
PROS
Excellent build quality.

Easy to access pockets and pouches.

A no-sag design in addition to appropriate stitching can ensure extended usability.

Suitable for different waist sizes.

The 36-pouches are capable enough to manage high-end technician tools.

 
CONS
The straps may be a bit challenging to adjust.
Final Review
People may have different opinions in regards to the best tool belt in the market available at the moment. Nonetheless, we have opened up every single card available on the table. Thus, from all the information we have gathered till this time, Toughbuilt tool belt should not leave a room for any doubts when it comes to its professional usage. To sum up, you definitely won't regret your decision of buying Toughbuilt Tool Belt after reading our review.
Toughbuilt Tool Belt: FAQ
Q: In total, how many suspender loops do we get with Toughbuilt Tool Belt?
Ans: The belt comes with three suspender loops.
Q: What's the total width of this tool belt?
Ans: It is around 2″ wide.
Q: What is the minimum height necessity?
Ans: The fact is, even a person who is 6 feet tall should not have any issues with using the tool belt. Although those who're above 6 feet may experience some issues.
Q: Can I add pouches or additional accessories from another supplier?
Ans: Unfortunately, you won't be able to do so. The tool belt pouches along with other accessories come with a particular design. As a result, in case you try to add accessories from another manufacturer, more often than not it may not bear expected outcomes. Check Scaffolders Tool Belt Review
Q: Is Toughbuilt tool belt capable enough to hold a drilling machine?
Ans: It can hold a drilling machine as long as it is not too heavy. For example, battery-operated drilling machines should not have any issues in this respect.
Q: In total, how many clips are added in the product box?
Ans: The product comes with three clips in the box.
Buy Toughbuilt Tool Belt